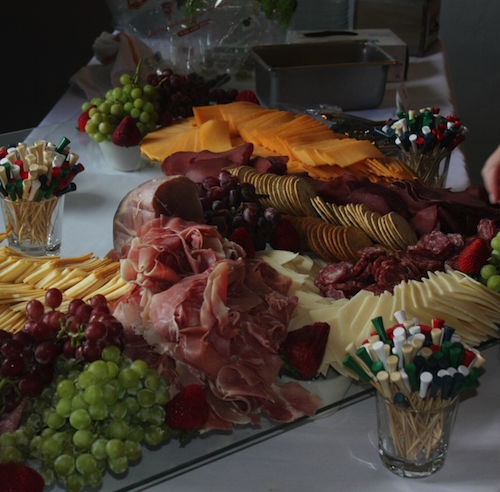 Part of McConnell Golf's future-focus is seizing opportunities that benefit the planet, local economies, and member taste buds. We spoke with Executive Chef Patrick Budniewski on how - and why - he incorporates local ingredients into the menu at Holston Hills.
"Farm-to-table" is an overused culinary phrase, but for Patrick Budniewski, it's the only thing he's ever known.
"I grew up with a garden in my backyard," he says. "We canned our own tomato sauce and made our own jams and jellies. I never ate the store-bought stuff. That upbringing was very influential in my career."
So it's only natural that Budniewski employs that same practice in the Holston Hills kitchen. The Johnson & Wales grad identifies his culinary style as simplistic: "I use really good ingredients and let them speak for themselves."
The Ingredients
Budniewski has a lengthy list of local purveyors. Among the favorites? Sweetwater Valley Farm cheese is a staple on his menu, whether it's smoked cheddar on the charcuterie board or sharp cheddar in macaroni and cheese. Swaggerty's Farm sausage is used for biscuits and gravy. Hickory-smoked bacon from Benton's Smoky Mountain Country Hams is another favorite.
"The whole kitchen smells like hickory when we get that bacon in," says Budniewski. "We get it in slabs, wrapped in old-school deli paper, and cut it ourselves."
At the Table
This isn't your typical bacon. Benton's high-end bacon finds its way into several dishes, from Budniewski's twist on chicken cordon bleu - pan-seared chicken with Benton's bacon and a Swiss cheese sauce - to fried-green tomatoes with poblano pepper and bacon jam. You'll find many of these ingredients on Holston Hills' daily menus. The club's spring social featured a big display of Sweetwater Valley Farm cheese - buttermilk cheddar, gouda, and roasted garlic and pepper cheddar.
As for the future? Expect even more events and menus with a local focus. "We'll keep trying to source the best ingredients, and those are usually found in our own backyard," says Budniewski.